System outline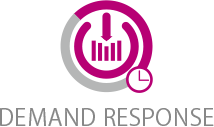 Realizing energy
efficiency by
using
facilities in the most
optimized way
Demand response is a system that works with customer cooperation. During peak demand hours (summer: after noon, winter: morning & night time etc.), providers ask consumers to use less electricity or to start up their own generators to relieve the power grid stress.
Consumers who respond to the request are compensated according to the load shedding they have achieved.
Demand response method
It is possible to cut the peak demand with these four (A-D) flexible demand control methods during the times when demand-supply imbalance is estimated.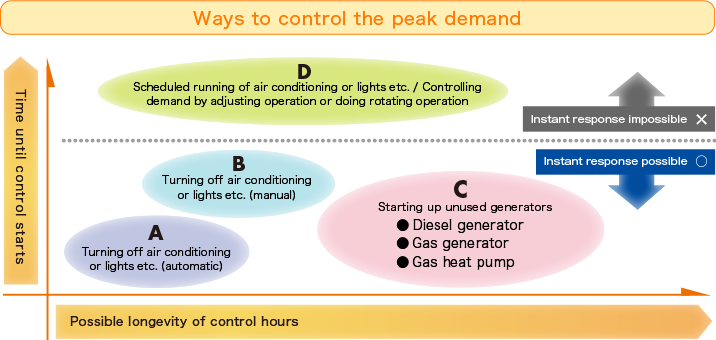 Example with a generator
Most generators that were introduced as countermeasures for power outage are unused unless there is an emergency. We make proposals on how to utilize the management system and to reduce their maintenance cost.
Realizing peak demand control by using generators that were introduced for emergency use

Reasons of
disuse
1.Bought only as a countermeasure for outage (Operate only during power outage)
2.Because of high fuel prices, it has a negative financial effect
3.The more it is used, the more the maintenance cost rises
Private power generators that were introduced at the Kanto Bureau of Economy, Trade and Industry can have a capacity of over 1000kW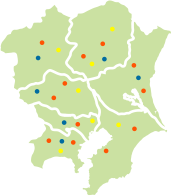 These generators can be put to a great use for emergency and load shedding; however, if they are not well maintained, they might fail to respond when the time of need comes. It is very important that fuel is stored up and regular check-ups are performed periodically.
As a company specialized in generator engineering, we ensure that the unused generators of our costumers are always in good state and peak demand is controlled by our monitoring system.
Development overseas
Negawatt trading, which considers the amount of peak demand saved by customers as electricity having been generated, is already in effect.
There is also a trade called
'aggregator business,'
which organizes a number of customers as a group and secures negawatt capacity.
※ Aggregator business
In the deregulated market, consumers can directly negotiate with the power provider for retail prices as well as the terms and conditions. Negotiation goes well if power-trading volumes are well consolidated. To take advantage of this feature, aggregators collect (aggregate) consumers and trade with provider companies as agents.
Demand-response
transaction case overseas
1.

Load management, which could possibly have been done by demand response in the North America as of 2009, was estimated to be more than 58,000MW, about 7.6% of the peak demand in the United States. Approximately 90% of the total are incentive-based DR, and half of the DR market is established and managed by the provider and system operators.

2.

While variety of power suppliers circulating in the market, negawatt trading, which regard saved energy by consumers as generated energy, has been executed.

3.

As a way for power utilities and system operators to procure negawatt power, aggregator business enables the power procurement by organizing relatively small-scale customers as a group.
Potential of load control
in North America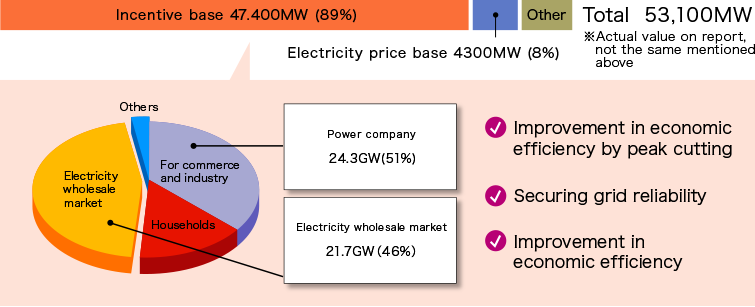 Introduction of surveillance system
It is necessary to have an effective and efficient combination of peak control methods because the length of the startup time and the duration time differs from each other. We provide the most optimized way for our customers who have introduced our system.
※We realize the peak cut using methods that had not been used before like changing the system to start up fast etc.
Total management

Not only the visualization of energy and the remote controlling system, but also the total management of buildings, predictive maintenance, and energy-conservation management are possible.

Introduction cost

No more worries about introduction cost. With a combination of various service plans, we can introduce the system at relatively low cost.

Measurement system

It is possible to easily create a measurement system of multi-points with a use of a wireless sensor network.
System image